Call Toll Free:
(866) 432-2368
Document Imaging
Studies have proven that document imaging can improve your profitability by minimizing the time you spend filing, retrieving, and managing paper. No more chasing paper - wasting time rummaging through file cabinets, making copies, re-filing documents, etc. From Integrated document imaging increases efficiency Single-click access to relevant documents.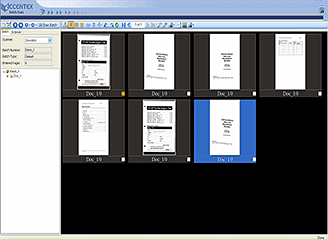 Key Benefits
24/7 access to all your documents from anywhere
Lower labor costs and reduced time requirement of handling paperwork
Easy storage and back-up copies of all your files in a safe location
Enhanced document security
Quickly searchable and retrievable files in an instant
No more lost files
Clear up all that filing and storage space for productive business use
Key Features
Automatic backups and disaster recovery
Scan individual documents or in batches at a time
View, print, fax, email, or annotate any document right from your desktop
Secure and organized files
MyCaseRecords is web based practice management software for substance abuse counselors and other behavioral health professionals. MyCaseRecords case management system assists in increasing operational efficiency of drug rehabilitation centers and other substance abuse facilities. Features include automation of treatment plans & notes, workflow & document management.