#1 Choice for Texas Addiction Professionals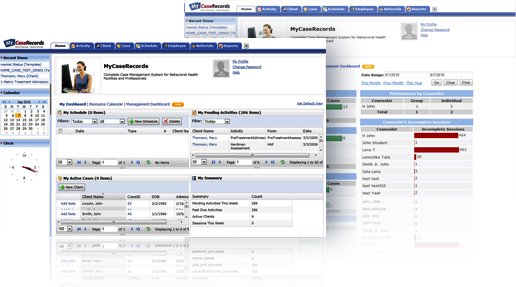 TAAP is pleased to bring you

MyCaseRecords

- a web-based
Case Management System created exclusively for Addiction Professionals
MyCaseRecords Case Management System was especially designed for behavior health agencies and professionals. It is a full featured, End-to-End Case Management Solution that is affordable and easy-to-use right out of the box. Manage services, cases, paperwork, staff, healthcare providers, claims, billing, plans, authorizations, schedules, and much more in one easy-to-use solution.
Designed by behavioral health professionals to address the case management needs of substance abuse treatment services programs.
The HAF is a comprehensive bio-psycho-social questionnaire that leads to a reader-friendly narrative report. The conclusions, diagnosis and level of care recommendations remain the professional responsibility of the counselor completing the assessment. For more information about Dr. Herdman go to
www.johnherdman.com
.
HAF enables practitioners to keep all client data organized, easy to retrieve and categorize, while avoiding key entry mistakes or repetitive errors.
MyCaseRecords is web based practice management software for substance abuse counselors and other behavioral health professionals. MyCaseRecords case management system assists in increasing operational efficiency of drug rehabilitation centers and other substance abuse facilities. Features include automation of treatment plans & notes, workflow & document management.